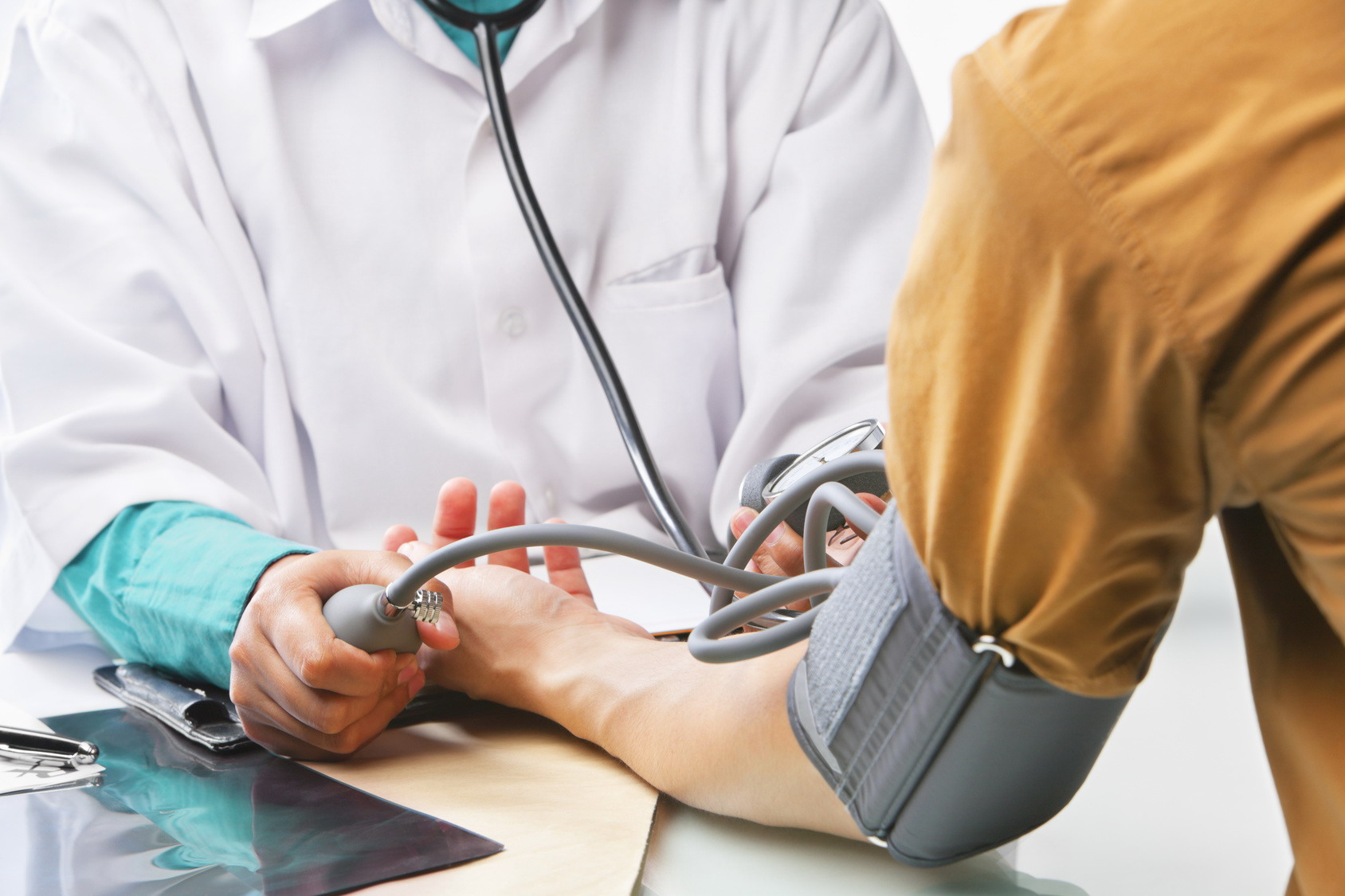 According to the latest guidelines of the European Society of Cardiology (ESC), high blood pressure (hypertension) is an increase in the arterial pressure to a systolic value ≥140 mmHg and/or a diastolic value ≥90 mmHg. A diagnosis of high blood pressure is based on at least two measurements per session for at least two sessions while the patient is sitting.
Regardless of age, patients with high blood sugar, diabetes, high cholesterol, heart failure, kidney disorders as well as the elderly are at risk of high arterial pressure. A healthy lifestyle can help prevent the disease from developing.
Poor or no medical check-up may contribute to causing cardiac problems (coronary artery disease) or brain disorders (stroke). ESC recommends early administration of antihypertensive drugs to patients with high or very high cardiovascular risk. Antihypertensive drugs should be evaluated for patients with moderate to low risk when the arterial pressure remains > 140/90 mmHg several weeks or several months after adopting a proper lifestyle or when there are several measurements of high blood pressure besides those made by the doctor. In elderly patients, treatment with antihypertensive drugs is recommended when the diastolic pressure is ≥160 mmHg, or ≥140 mmHg in people over 80 who tolerate the treatment well.
It is crucial to start with the right antihypertensive treatment. The treatment should also be monitored over time and adapted for dosage or combined with other medications to keep pressure under control. A doctor's toolkit may and should contain several different molecules which can construct a personalised therapy for each single patient.
Irbesartan helps treat essential hypertension and renal disorders of patients with high blood pressure and type-2 diabetes, when the therapy calls for an antihypertensive drug.
Amlodipine is indicated in treating high blood pressure and can be used in most cases as a monotherapy. Patients who do not benefit from a single antihypertensive drug may benefit from amlodipine. This drug has been used in combination with thiazide diuretics, beta-blockers or ACE inhibitors.
Carvedilol is used for the treatment of essential hypertension. It can be used alone or in combination with other antihypertensive drugs, especially thiazide diuretics.
Therapeutic Solutions
Medicinal products:
Itrin - terazosin 2 mg -10 mg tablets
Losedin - amlodipine 5 mg -10 mg tablets
Log in to the Reserved Area to view the complete product information sheets