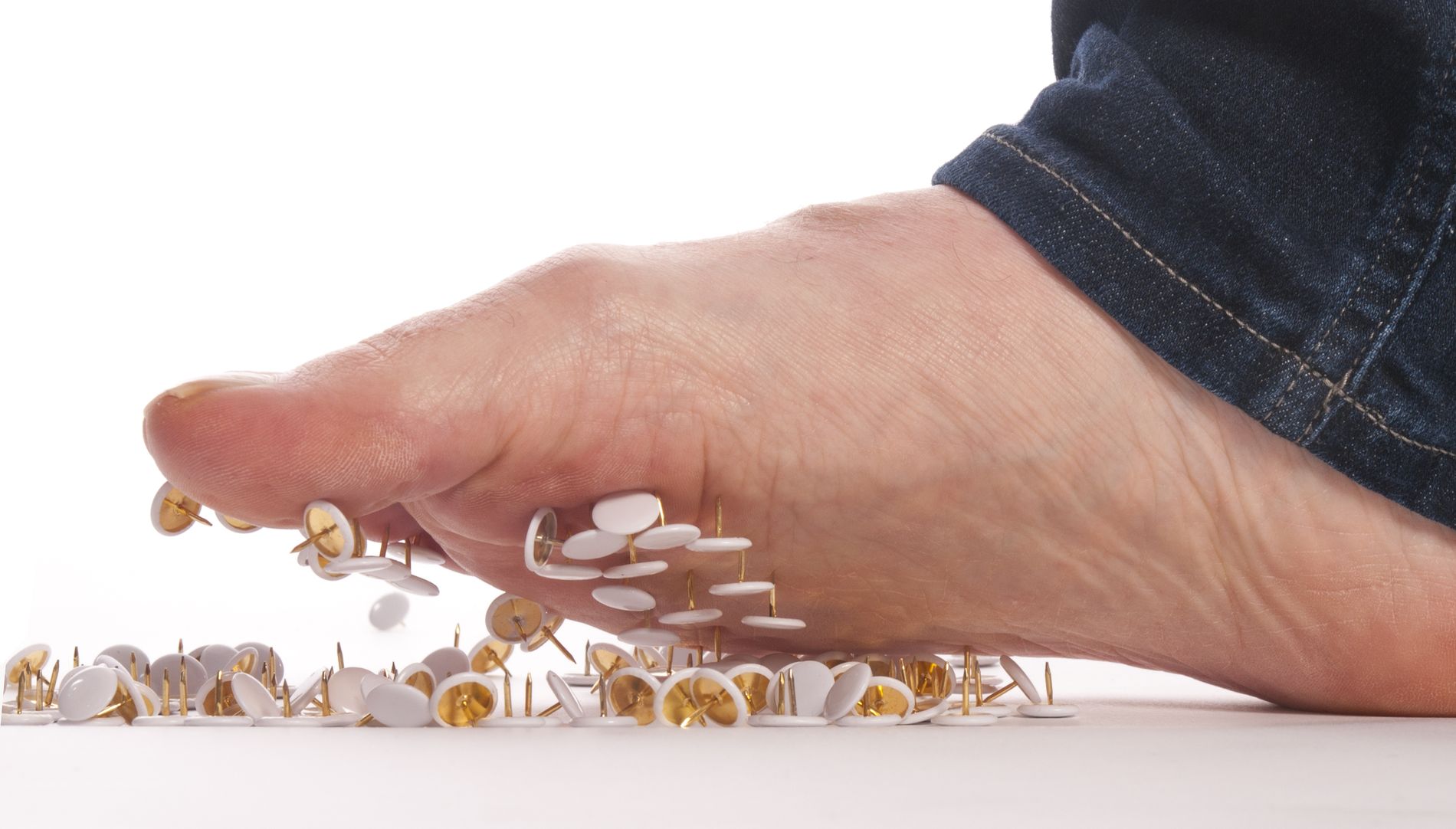 Neuropathic pain can be defined as a pain initiated by a primary lesion or dysfunction of the nervous system. It can be caused by CNS damage (which may be due to a cardiovascular incident, multiple sclerosis or spinal cord injury) or PNS damage (which may be due to diabetic peripheral neuropathy, surgery or postherpetic neuralgia).
This type of pain significantly impacts quality of life and is often described as a shooting, burning, or stabbing pain in the lower limbs.
Diabetic neuropathy is a severe complication of diabetes, the pathogenesis of which is still unclear. At the moment the only efficacious method of preventing neuropathy or stopping its progression is optimal glycemic control.
Diabetic neuropathy is a fearsome complication of diabetes mellitus and affects 28% of diabetic people in Italy.
There are several types of diabetic peripheral neuropathy. They differ by pathogenesis, development and prognosis.
Symmetric distal polyneuropathy is the most common type; more than 90% of patients suffering from neuropathy are diagnosed with symmetric distal polyneuropathy. In most cases it reduces sensitivity and/or alters autonomic innervations of one or more organs or systems. These alterations can be detected with clinical exams or specific tests. Several epidemiologic studies have shown that the main risk factors for symmetric distal polyneuropathy are the progress stage of diabetes, metabolic control and age. Symmetric distal polyneuropathy is uncommon in the first five years of diabetes, especially in type 1 diabetes, whereas it can affect over 50% of patients after some decades. It leads to higher mortality risk, particularly if the autonomic nervous system is compromised. It is also a major risk factor for foot ulcers, which are very often but the first of an unfortunate series of incidents which ends in the amputation of part of the lower limbs.
There are now some drugs which successfully treat neuropathic pain reported by approximately 30-35% of diabetic patients with peripheral neuropathy.
Recent guidelines recommend using duloxetine or pregabalin as the first choice in treating neuropathic pain. These medications can reduce pain intensity by 50% in approximately half of the patients with painful diabetic neuropathy.
Therapeutic Solutions
Medicinal Products:
Dulex - Duloxetine - 30mg 60mg hard gastro-resistant capsules
Ecubalin - Pregabalin - 25mg 75mg 150mg 300mg hard capsules
Gabanex - Gabapentin - 100mg 300mg 400mg hard capsules
Log in to the Reserved Area to view the complete product information sheets
Food supplements: