Ecupharma is an Italian pharmaceutical company. It classifies as a privately-owned SME.
It was founded in 1993 by Luciano Grottola, manager and entrepreneur with a history of success in national (Ellem, Proter, Farmila) and international (Bayer, Farmitalia) contexts. The company is currently held by his family with a minority participation of the Serpero Foundation (Milan).
The legal office is located in Milan, Via Mazzini 20, whereas the operational headquarters are located in Pero (Milan), via Newton, 9/A.
Ecupharma is a member of Farmindustria (the Italian Association of Pharmaceutical Companies) and Assolombarda (Lombardy's local association of industries).
Luciano is President of SME and VicePresident of Farmindustria.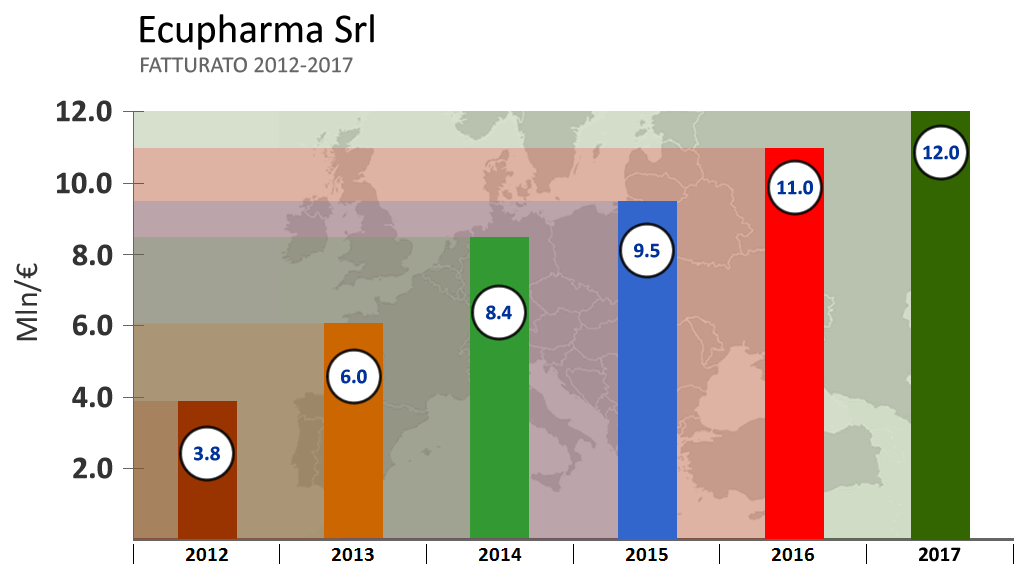 Ecupharma's core business is the treatment of neurological and psychiatric disorders. The company offers a wide range of state-of-the-art drugs and services that can improve the quality of life of patients suffering from CNS disorders (epilepsy, Parkinson's disease, cognitive impairment, anxiety, peripheral neuropathy, alcoholism, depression, etc).
Ecupharma's team for neurological disorders comprises one hundred experts, most of whom have a university degree and despite their young age have a remarkable professional experience in major companies.